KoreSphere is such a unique tool because it can provide dual temperature relief. If you are looking for the incredible feeling of a hot stone massage, try the KoreSphere's thermotherapy. If your muscles are sore from a hard lift or you sprained your ankle, treat it with KoreSphere cryotherapy. Follow the directions below for proper use:
For cold activation, place the KoreSphere massage roller ball in the freezer for 2 hours. For heat activation, place Koresphere in a bowl of hot water for 15 minutes.


Grip the handle and roll the KoreSphere massage roller ball over your muscles or hold it against a hard surface and press your body into it.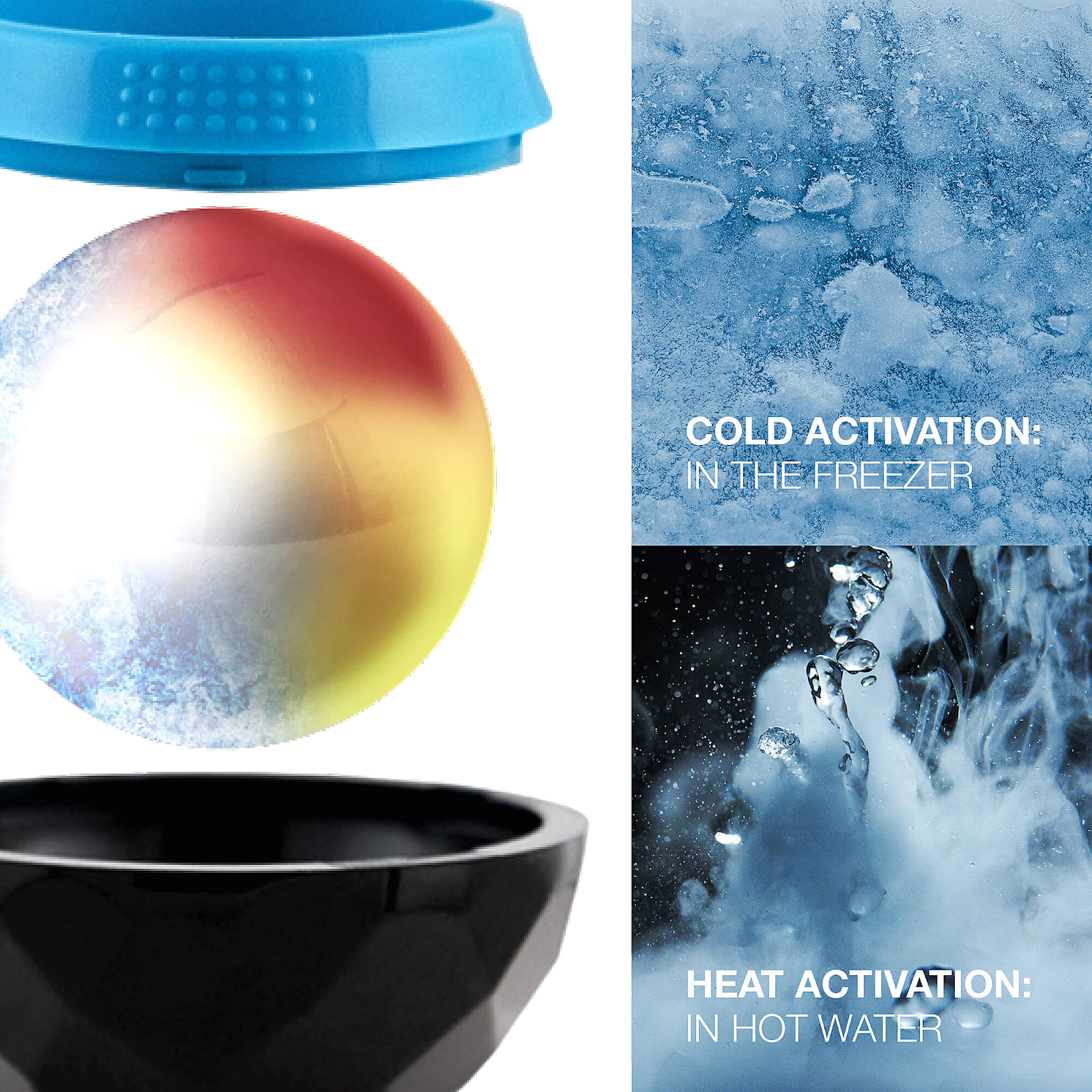 You can use the KoreSphere massage roller ball anywhere in your body where there is soft tissue, as well as sore muscles, tendons, and ligaments. When you work out, the fibers in your muscles and ligaments get inflamed. KoreSphere massage therapy can help to break off those tangled or inflamed fibers and help your body replace them with new, healthy ones.