CxContent::START::content - article::body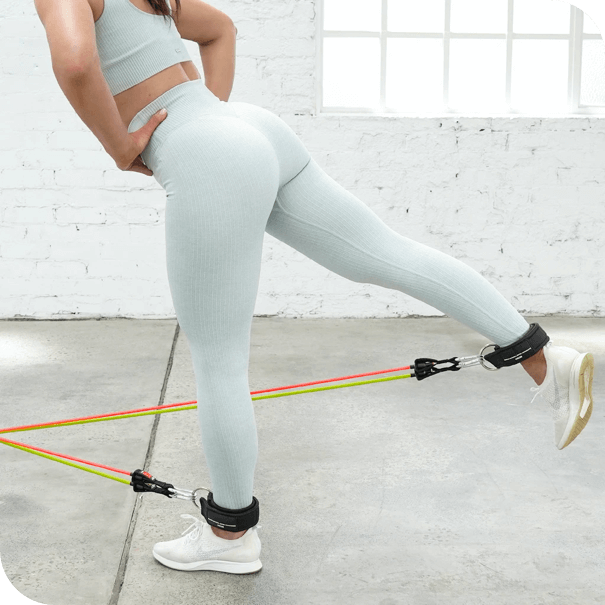 The KoreTense resistance band kit is completely portable and lightweight so it's easy to take to and from the gym or to any room in your house. The kit also includes a handy bag that easily fits all 5 resistance bands to make transportation even easier! You can use KoreTense resistance bands for so many different exercises thanks to the versatility of over 10 gym machines.
All you need for a simple KoreTense assembly is a door. See directions below to secure KoreTense to a door:
Select the resistance band(s) you want to use and lace them through the door anchor loop.


Attach either the handles or the ankle straps to both ends of the resistance band(s).


Stick the door anchor over the top or through the hinge of a door. Close the door firmly, making sure the latch is secure.


Begin your workout.
For some exercises, you won't even need a door or additional support. You can simply anchor the bands beneath your feet.
CxContent::END::content - article::body