CxContent::START::content - article::body
Kore 2.0 fitness watch is a handy and convenient way to stay connected with just a quick glance at your wrist. Text, phone call, email and other notifications can be delivered directly to your Kore 2.0 smartwatch. Just follow the simple steps below!
Open the KoreHealth app and navigate to 'Device' on the bottom toolbar. Select your Kore 2.0 watch device. From there, you will be taken to a page where you can select your units of measurement for height, weight, temperature and distance. Scroll further down the page and you will see a section titled 'Reminders'.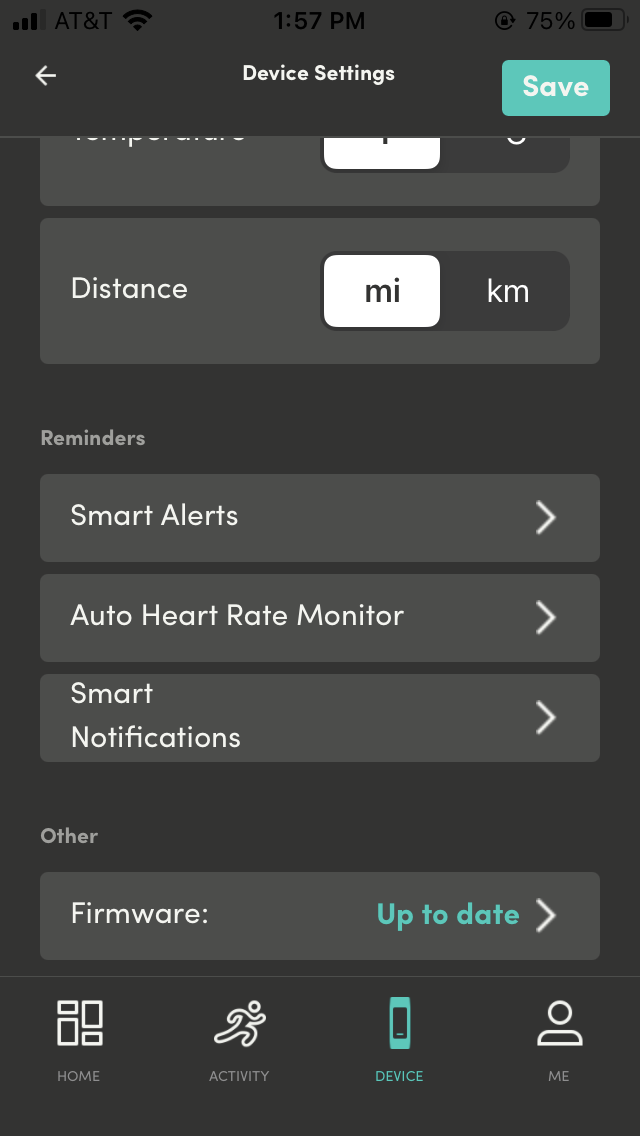 Select 'Smart Notifications' and you'll be directed to the page below.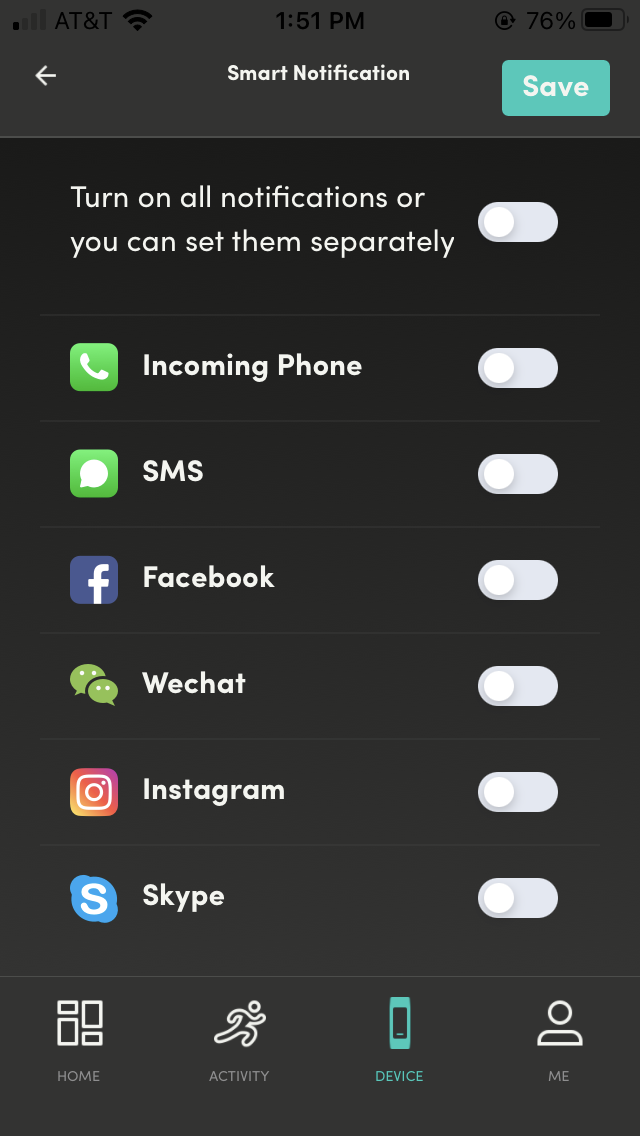 From here, you can individually select the apps you'd like to get notifications from. You can turn on notifications for all apps or you can select them separately. Once you've selected the apps you'd like to receive notifications from, you can press Save.
Now, you'll get vibration alerts sent directly to your wrist! When you receive a text message or a phone call, or any other notifications you selected, your Kore 2.0 smartwatch will buzz to notify you. You're always connected with Kore 2.0!
*Please note: Due to storage constraints, the Kore 2.0 smartwatch is currently designed for storing 80  messages in Notifications at a single time. If the number of unread messages exceeds 80, the 81st message will overwrite the 1st (oldest) message.
CxContent::END::content - article::body