CxContent::START::content - article::body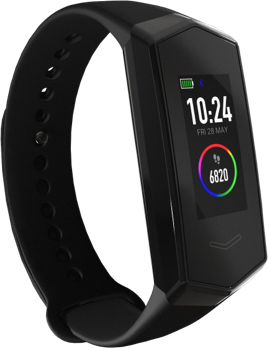 Kore 2.0 is an innovative smartwatch that lets you reach your fitness goals. Kore 2.0 tracks your workouts, how many calories you burn, how many miles you run, and how many steps you take. It also monitors your heart rate, blood oxygen levels, and even body temperature during exercise, rest, and sleep.
Kore 2.0 features high-tech dual sensors combined with body monitoring metrics. This combination provides the best results for your health and wellness.
Even with the added technology, Kore 2.0 is lightweight, making it comfortable to wear on your wrist. No matter where you are, a quick look at the Kore 2.0 smartwatch gives you an instant look into your fitness journey.
Kore 2.0 also pairs with your smartphone. Easily flip through the touch screen navigation and choose from a variety of functions to help you better reach your fitness goals. Kore 2.0 makes it fun and easy to stay engaged and active every day.
CxContent::END::content - article::body